What is Gateway to College?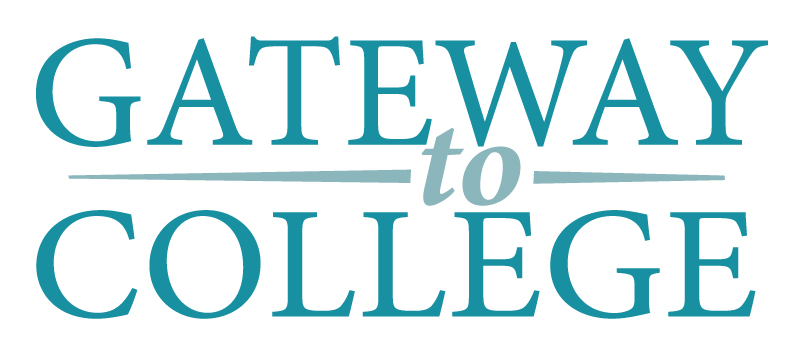 Gateway to College is a unique dual enrollment opportunity for students who either have not experienced success in the traditional high school setting or are looking for a new opportunity to excel while still in high school or home school. The program is ideal for students who have dropped out of high school or are at risk of dropping out. Gateway students have the opportunity to earn a high school diploma with the added benefit of receiving free college credits toward an Associate degree or certificate through a variety of career-focused pathways.
Cost
This unique scholarship program funds tuition, fees, and first-semester books for all enrolled students
Upon acceptance, students are responsible for a one-time $100 fee (good for the entire time a student is enrolled in the program)
The Gateway to College Program is funded through Chapter 70 School Choice funds from the Ralph C. Mahar Regional School District
How does it work?
Gateway graduates earn their high school diploma from Mahar while earning free college credits toward an Associate degree or certificate at MWCC.
All classes take place on MWCC campuses. During the first semester, students complete coursework in core academic subjects at the Gardner Campus. In subsequent semesters, students are guided toward a pathway or college major based on courses needed for both the high school diploma and an MWCC Associate degree/certificate. At that point, students have the opportunity to enroll in courses at other MWCC campuses (Leominster and Devens). They have full access to MWCC support services, student activities and free tutoring including MCAS support.
Who is eligible?
Students who should consider this program:
Have not earned a high school diploma (includes currently enrolled students), GED/HiSET recipients, home-schooled students and students who left high school prior to graduating
Are at least 16, no older than 21
Live in Massachusetts
Are motivated and willing to work hard
Application Process
Application materials must be complete and neatly written, printed or typed, and students wishing to be considered for acceptance into the program must attend two days of information sessions along with an in-person interview.
Complete the following applications (including the essay questions):
Gateway Application Fall 2018-Spring 2019
High School/Home School Student Application Form
Provide an official high school transcript from all high schools attended
Provide a copy of Grade 9 Biology and Grade 10 Math and ELA MCAS score (if applicable)
Provide a letter of recommendation from a guidance counselor or teacher
Call 978-630-9248 to schedule and attend an Information Session
Complete the Placement Test (Accuplacer)
Complete an in-person interview
Please note: Acceptance to the program is not guaranteed, and program space is limited. The Selection Committee will take into consideration the applicant's motivation for the program, the completeness of the application packet, and information session attendance.
Students who have a disability and who may require accommodations in order to participate fully in program activities at MWCC should contact Gateway to College to discuss their specific needs at 978-630-9248.
Gateway to College is administered through the Access and Transition Division at MWCC and is funded by School Choice funds from the Ralph C. Mahar Regional School District. The program is a member of Gateway to College National Network and is a training and partner support site for three community colleges selected to host a Gateway program through the Massachusetts High School Graduation Initiative.