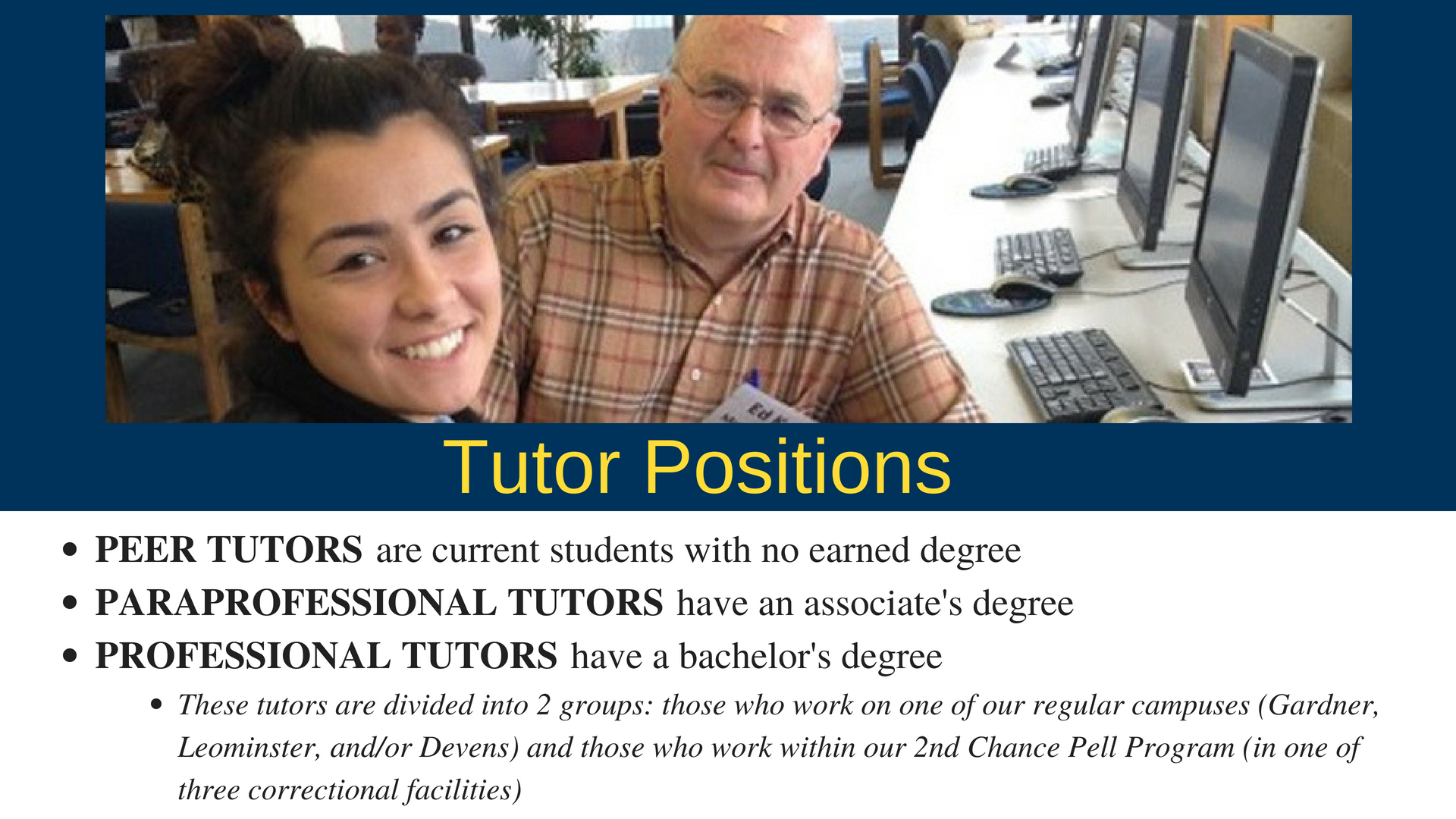 To apply:
Complete the online application to become a peer tutor here, a paraprofessional tutor here, or a professional tutor here (the application to become a professional tutor in our 2nd Chance Pell Program is here).
Contact the Academic Support Center to discuss available opportunities.
Obtain a copy of your transcript! All applicants must bring a transcript (unofficial transcripts are accepted) to their interview. MWCC students are able to provide DegreeWorks audits.
Qualifications: 
Peer tutors must have a B+ grade or higher in all courses they wish to tutor.
Paraprofessional and Professional tutors must have a B or better in the courses they wish to tutor as well as an overall GPA of at least 3.3.
Helpful information: 
These are "open pool" positions, which means you can apply at any time and when a new tutor is needed we will look through the pool and interview qualified applicants.
Tutors work, on average, 10-15 hours a week throughout the regular academic year and limited hours during summer and winter breaks.
Tutors are often employed in other areas of the college as well. Please note that faculty are not permitted to tutor their own classes.
The Academic Support Center has a Level One certification through the College Reading and Learning Association, which sponsors the International Tutor Training Program Certification (ITTPC). MWCC tutors are supported through their individual Level One certification process.