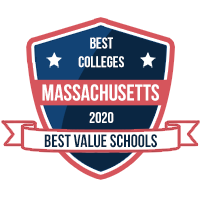 Online Degree & Certificate Programs at MWCC
The online programs listed below are our fully online offerings. Please visit the Degrees & Programs page to learn about all of our programs, both fully online and those that are currently remote/online due to COVID requirements. We also offer online non-credit courses and certificates including K-12 teacher CEU courses, skills-based certificate courses, computer, and pharmacy technician training.
Online Learning allows you to learn at any time, any place, and at your own pace, within the schedule set up by your instructor. It's up to you! If you're pursuing an associate degree or certificate, you can mix and match various online learning options with your traditional courses for maximum flexibility.
100% Online Associate Degree Programs*
100% Online Professional Certification Programs*
*2018–2019 academic year

These courses cover the same competencies and expectations as courses offered at MWCC's campuses. The difference between traditional and online learning is in the delivery—the learner and the sources of instruction are separated by time and/or distance. Even though you will be working online, you will have a real instructor, classmates, a syllabus, assignments, deadlines, regular feedback and class discussion, and exams.
Get or reset your Blackboard and Gmail login and password by logging into iConnect.