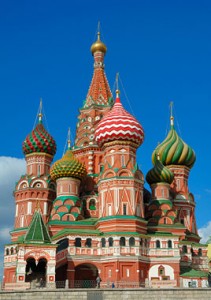 What is Study Abroad?
Study abroad at Mount Wachusett Community College affords our students many opportunities to satisfy requirements for graduation and develop skills needed to be successful in the modern workforce. Students can participate in short or long term programs, and in many cases use financial aid.
Why Should I Go Abroad?
Students at Mount Wachusett have the opportunity to satisfy requirements for graduation, in any  major, by participating in a study abroad program. This is an excellent chance to expand career opportunities and grow a professional network.
Where Can I Go?
You can go anywhere in the world you would like to! Besides year-long and semester-long programs, concentrated programs during the summer, short-term travel-study programs are also available. With advanced and careful planning, you can find a program to meet your needs and schedule.
Mount Wachusett Community College has long been a member of one of the largest consortiums of international studies in the world: The College Consortium for International Studies (CCIS). CCIS sponsors 80 programs in 31 countries and coordinates through major United States universities and colleges to assist both students and faculty in quality intercultural experiences. Some advantages of participating in CCIS sponsored programs include established quality programs, on-site assistance, counseling and referral, optional excursions and recreational activities, and help with the transfer of credit.
Additionally, Mount Wachusett Community College coordinates with other respected college partners to offer shorter term programs of study or travel learning experiences. New opportunities continually become available as other accredited colleges in the higher education system within the state and across the country offer openings in a variety of foreign programs. Mount Wachusett Community College is a member of MaCIE (The Massachusetts Council for International Education).
Will I Get Academic Credit for Studying Abroad?
Yes! If you choose to participate in an MWCC faculty led course, this is usually the easiest and most budget friendly route. If you choose to participate in courses at another institution (foreign or domestic) we will work together wit the Registrar, Advisor and Dean to ensure that you are pre-approved for the courses you choose, and all of your courses satisfy requirements for graduation.
How Will I Know if I am Eligible?
All students must be in good academic standing (a minimum of 2.0 GPA) and be at least 18 years old to be eligible for study abroad.
How Much Will It Cost Me?
We can find a program that fits your obligations, whether they are budgetary, familial or work related.
What if I Do Not Speak the Language of the Country I Want to Visit?
English is the language of business in our modern day world! Most of the courses you have access to will be taught in English unless YOU decide otherwise.
Where Do I Begin?
"A journey of a thousand miles began with a single step." (Lao-tzu, founder of Taoism: 604-c 531 BC)
Stop into the Office of Study Abroad in room 333, Gardner campus. We can discuss your options and narrow down some choices for you so you don't get overwhelmed. There are so many programs to choose from, we are confident wee can find the program that is right for you.
Contact:
Tracey Betts Sarefield
Study Abroad
978-630-9428
tbettssarefield@mwcc.mass.edu