Teams Launched to Date:
2011 – 2012
ASHS School Store
ASHS School Store is a school store in which general school supplies are sold or donated to students who need them, and offers school mascot Memorabilia/apparel on sale to raise both money and school spirit.
2012 – 2013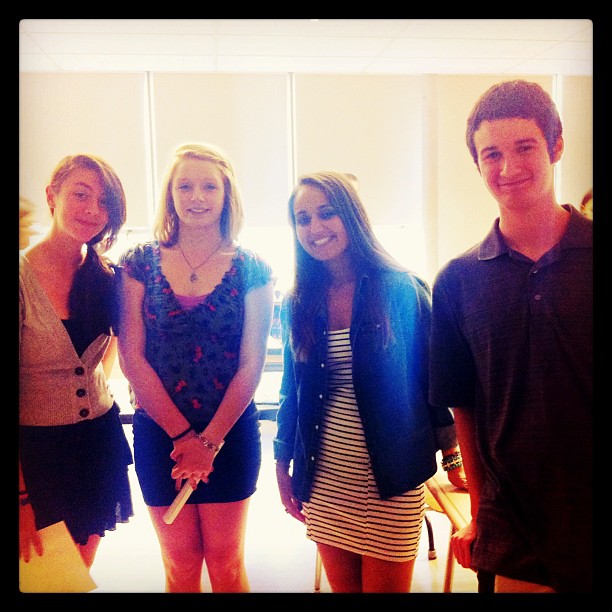 Archery Club
With the growing popularity of The Hunger Games and other media promoting arrow-wielding heroines, it's no surprise that these bow-slingers are excited to start a club that goes beyond the standard sports and after school activities typically offered to high school students. Aside from looking fierce, these students aim to better their knowledge of geometry and physics as well as improve their manual dexterity as they master the sport.
H.T.K.S.I.S
Tired of their school never having the supplies they need, these students are determined to purchase school supplies for their classes and peers. Are school supplies getting too expensive? Stop by their tables set up during lunch and purchase items such as pens, pencils, lined paper, and binders for cheaper rates!
2013 – 2014
ASRHS Model UN
ASRHS Model UN will be starting the first Model UN at the school inspiring students to become better speakers, writers, debaters and possibly our future ambassadors! These Venturers look forward to taking this club to the next level of competition, testing their skills against other Model UN clubs across the state as they become a new component to the ASRHS community.
SCORE!
SCORE! will be uniting the students to raise money for desperately needed sports supplies and a new school scoreboard. They hope to bring the school community together by creating not just a stronger pride of being a part of the school sports program, but making the whole Ayer-Shirley community proud of their school.
Activity Skill Building Group (ASBG)
ASBG will be new mentors to Page Hilltop Elementary students helping teach them the arts! This group of dedicated individuals will not only encourage students to enjoy the arts in a time where many such programs are being cut, but also help these students as they prepare for their time a middle and high school.
2015 – 2016
Help Our Mother Earth (HOME)
Disappointed by the current state of the food selection at their school, the girls of HOME decided to take action to try and build and manage the first ever community garden at ASRHS. It is their hope that the team can not only use this garden to develop health alternatives for students at lunchtime, but that they can also use the garden to educate their fellow classmates on how to be environmentally sustainable and healthy. They will be raising money for this garden through organic bake sales and fun competitions which will also raise awareness to how to be healthier.
The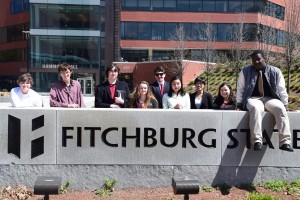 Good Samaritans
Inspired during one of their class lessons that centered on the terrible wake of destruction that was left after the earthquake in 2010 in Haiti, the girls of the Good Samaritans took it upon themselves to help those families in need. Understanding how privileged they are to have access to all the school supplies they want, the Team decided to help the youth of Haiti by raising donations of school supplies and backpacks to ensure that these kids have what is needed to get an education. They also hope to raise enough money to support a service trip to Haiti where they can deliver these goods firsthand and volunteer with the local schools.
The Pong Club
Wishing that students had more opportunities for after school athletic opportunities for those that did not enjoy the usual team sports, the members of this Venture Team decided to create an ASRHS ping pong club. This club will not only attract a lot of students who would otherwise be off playing video games, but it will help students develop essential hand-eye coordination skills and create a sense of comradery outside of the usual team activities. It is the hope of the team to build up the club to a point where the students can compete at tournaments around the state and nation.
2017 – 2018
Third World Hands
In a world where we too often pay attention only to the issues that impact our own lives, we sometimes forget about the monumental issues faced by others on a daily basis. One example that represent this dynamic is the plight of the people of Yemen—and the girls of Third World Hands are working to change this situation. They are using their experience making and selling essential oil-based lotions to raise money for those suffering because of the Yemen humanitarian crisis and are therefore increasing the awareness of children starving and being bombed every day.
2018 – 2019
Fab 5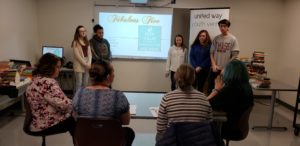 The mission of Fab 5 is to supply the Apple Valley Assisted Living Home with games, coloring books, and other activity items. They not only collect supplies but they also spend time with the residents; making connections, playing games, etc. Their main inspiration for this idea is that they realized that not all elderly people have guests to visit. The Team's visits allow the residents to create memories and not feel so lonely.