Fulcrum
an exhibition of recent work by
Priya Nadkarni Green
January 28 – February 25, 2020
Gallery Talk: Wednesday, February 5, 2020 12:30 to 1:30 pm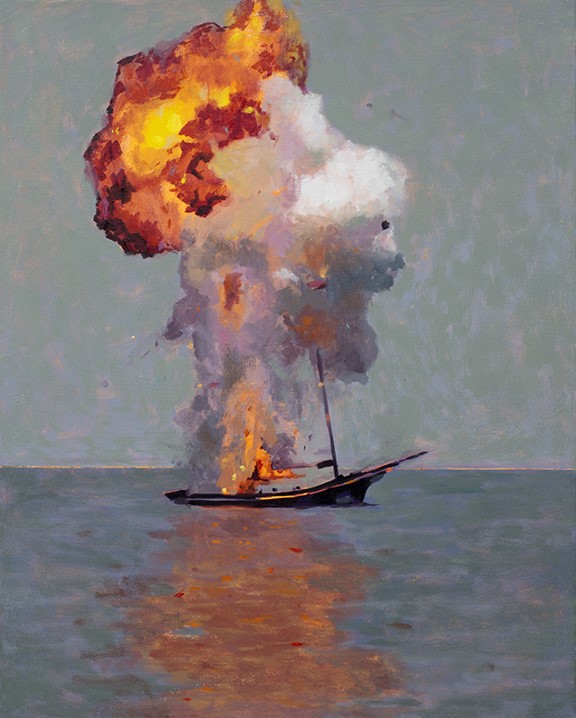 Priya Nadkarni Green (b. 1986) received a BFA from Rutgers University and an MFA from the University of Massachusetts Amherst. Her paintings explore light and memory through the depiction of objects and landscapes that embody the human condition. Fascinated by the language and history of painting, Green uses observation and placement to create new meanings from familiar objects and imagery. Inherent to painting is its direct confrontation of construction and illusionism. Green asserts that memory and experience are birthed from the same "stuff". She plays with this idea in her work to capture the notion that we are more than mere flesh.
Green has shown her work at spaces including the Jersey City Museum, Cuchifritos Gallery, Zimmerli Art Museum, and the School of Art Institute in Chicago. She is a recipient of the international Elizabeth Greenshields Foundation Grant, as well as a fellowship from the University of Massachusetts Amherst. Green lives and works in Springfield, MA.
For more information contact Gallery Director Joyce Miller at jmiller@mwcc.mass.edu or the artist at priyanadkarni.com
---
Coming in March 2020
Engineering Large-scale Sculptures
J. Robert Jennings: Engineer, Architect & Activist
March 4 – 25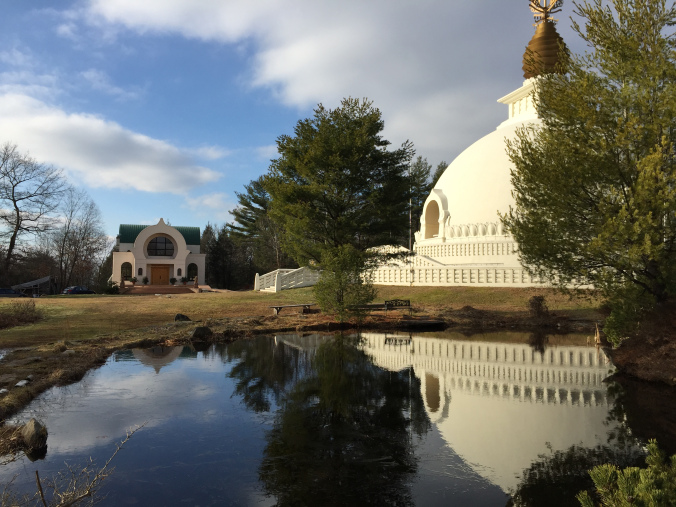 Bob Jennings (engineer, architect, and activist) will exhibit blueprints along with photographs of the large-scale sculpture installations he has engineered for renowned sculptors such as Tom Otterness, Claes Oldenburg, Louise Nevelson, Alexander Calder, Louise Bourgeois, Joel Shapiro, Roy Lichenstein, and others. His blueprint plans and designs of the Peace Pagoda and architecture he has designed will be included in the exhibition in the East Wing Gallery from March 4-25.
Gallery Talk: Wed., March 11, 12:30 – 1:30 pm
Mr. Jennings will also be a guest speaker at a college-wide talk about his life and work on March 4th, from 12:30 to 2:00 in the Multipurpose Room at the Gardner campus. Co-sponsored by the Brewer Center for Civic Learning & Community Engagement and the Art Club.
---
37th Annual
Regional High School Art Exhibition & Competition
April 3 – 25
Reception & Awards Night
Thursday, April 9 6:00 – 8:00 pm
---
Gallery Hours
Mon.-Thurs. 8 a.m. to 8 p.m.
Fridays 8 a.m. to 5 p.m.
The Gallery is open during Theater at the Mount Events