FALL A SWIM LESSONS START THIS WEEK!
Mount Fitness Aquatics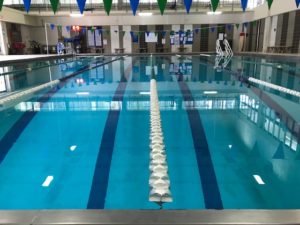 The vision of Mount Fitness Aquatics is to teach, train and encourage people of all ages to reach their full potential in the water. Whether it is learning to swim, lap swimming, swim competition, aqua classes or playing with your family. We have a beautiful 6 lane 25 yard pool that is kept between 81-83 degrees year round. We provide a safe learning environment for all ages while seeking optimal health. We do this through many avenues, please look through all we have to offer!
Other Pool Programs: