At this time, Mount Fitness remains closed. We are continuing to follow the Governor's State of Emergency Declaration in an effort to prevent the spread of COVID-19. It would be irresponsible of us to open our doors, even for small groups. You can still take advantage of our Group Exercise content by going to www.Mossamove.net and registering for a free account. Management will continue to monitor the situation and we will open our doors back up when it is safe to do so. Please take care and stay safe!  We miss all of you!
Mount Fitness Aquatics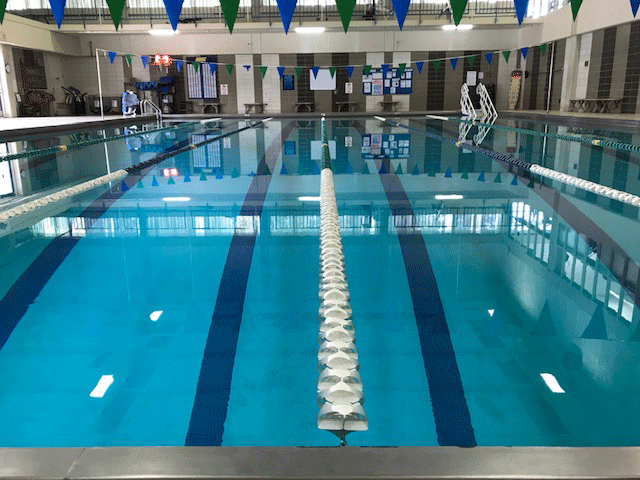 Welcome!
The vision of Mount Fitness Aquatics is to teach, train and encourage people of all ages to reach their full potential in the water. Whether it is learning to swim, lap swimming, swim competition, aqua classes or playing with your family. We have a beautiful 6 lane 25 yard pool. We provide a safe learning environment for all ages while seeking optimal health. We do this through many avenues, please look through all we have to offer!
Explore Our Aquatic Programs
Swimming lessons are an important life skill. We offer programs for two separate age groups, preschool for ages 5 and younger, and the Learn to Swim program for children ages 6 and up.
We offer a variety of group fitness classes at our pool. Swimmers and non-swimmers alike are able to take advantage of workouts ranging from function and strength work, do deep water aerobics.
Mount Wachusett Masters is a US Masters Swimming group out of Mount Fitness that practices at Mount Wachusett Community College. Our focus is on technique development through the core fundamentals of swimming. Coach Ben has vast experience in coaching competitive swimming, triathlete training and military water survival. Are you looking to compete? Are you looking to do a triathlon? Are you looking to add some quality fitness training in your life or learning to swim better? Come give a practice a try!

Lap Swimming
In keeping with our vision as a fitness center, we attempt to have 2 lap lanes available at all hours of the day. Check the pool schedule for details. Lap swim is free to Mount Fitness members.
Open Swim
Every day of the week, in the afternoon (times vary) we offer open swim in 2 of our lanes. This can be for families, people doing aqua exercise or therapy. It is a great opportunity to spend quality and fun time with the family.