Ticket Prices:
Adult Evening
$22
Adult Matinee
$17
Student – available by phone only
$15 (age 16 and younger, or MWCC student)
Children's Spring Show
All seats $6
Children's Fall Show
All seats $5
Any extra fee applied to your ticket price is for handling and/or postage.
Group Rate:
A group rate of $15.00 per ticket is available for any group of 20 or more. Contact the box office to book a group.
---
2019 Season Shows
THE MARVELOUS WONDERETTES
Written and created by Roger Bean
Presented through special arrangement with Stage Rights, www.stagerights.com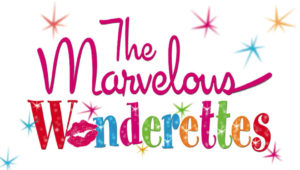 Take a trip back to the 1958 Springfield High school prom where we meet The Marvelous Wonderettes, four girls with voices as big as their bouffants and personalities as kooky as their crinoline skirts! From prom night to their ten-year reunion the girls perform such classic hits as "It's My Party," "Mr. Sandman," "Son of a Preacher Man," "Leader of the Pack," "Hold Me, Thrill Me, Kiss Me," "You Don't Own Me," "Respect," and many more!
June 14, 15, 21, 22 at 8:00PM; June 23 at 2PM
SINGIN' IN THE RAIN
Screenplay by Betty Comden and Adolph Green; Songs by Nacio Herb Brown and Arthur Freed
Presented through special arrangement with Music Theatre International, New York, NY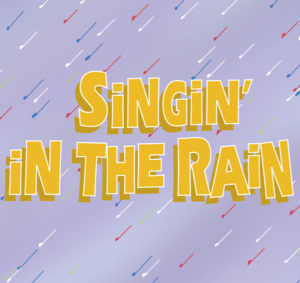 Experience the glitz and glamour of Hollywood's golden age with all the makings of a Tinseltown tabloid headline. "Talkies" are replacing silent movies and things aren't always as they appear on the big screen. You remember Gene Kelly splashing his way through the famous MGM film – but have you seen it live? Filled with every memorable moment from the film and a downpour of unforgettable songs, this show is guaranteed to make a big splash! And yes, it really will rain onstage!
                August 9, 10, 16, 17 at 8:00PM; August 18 at 2PM
DON'T DRESS FOR DINNER
By Marc Camoletti, Robin Hawdon
Presented through special arrangement with Samuel French, Inc. New York, NY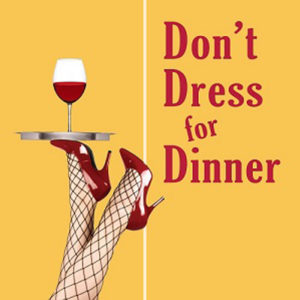 Bernard's plans for a romantic rendezvous with his mistress are complete with a gourmet caterer and an alibi courtesy of his friend, Robert. But when Bernard's wife learns that Robert will be visiting for the weekend, she decides to stay in town for a surprise tryst of her own…setting the stage for a collision course of assumed identities and outrageous infidelities. The cook is Suzette, the lover is Suzanne, the friend is bewildered, the wife is suspicious, the husband is losing his mind and everyone is guaranteed a good time in this hilarious romp through the French countryside.
October 4, 5, 11, 12 at 8:00PM; October 13 at 2PM
A CHRISTMAS STORY
Book by Joseph Robinette; Music and lyrics by Benj Pasek and Justin Paul
Produced by special arrangement with THE DRAMATIC PUBLISHING COMPANY of Woodstock, Illinois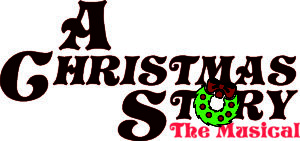 Bespectacled Ralphie Parker schemes his way toward the holiday gift of his dreams, an official Red Ryder Carbine-Action 200-Shot Range Model Air Rifle (You'll shoot your eye out kid!") An infamous leg lamp, outrageous pink bunny pajamas, a maniacal department store Santa, and a triple-dog-dare to lick a freezing flagpole are just a few of the distractions that stand between Ralphie and his Christmas wish. Based on the perennial holiday move favorite, this show will absolutely put you "in the spirit!"
November 29, 30, December 6, 7 at 8:00PM; December 1, 8 at 2PM
For the Kids … 2019 Children's Shows
ALADDIN, JR.
Music by Alan Menken; Lyrics by Howard Ashman, Tim Rice and Chad Beguelin; Book by Chad Beguelin
Presented through special arrangement with Music Theatre International, New York, NY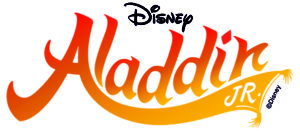 Welcome to Agrabah, City of Enchantment, where every beggar has a story and every camel has a tail! All of your favorite characters from the Disney hit are here including Aladdin, Jasmine and of course, the Genie. Take a flying-carpet-ride of an adventure that soars to the Academy Award winning score and songs like "Friend Like Me" and "Whole New World."
April 7 at 2PM (for the general public); April 9 at 9:30AM; April 10, 11, 12 at 9:30AM and Noon (for school groups)
And by popular demand another performance – April 7 @ 4PM
WAIT – we have added one more show – Friday, April 12 @ 7PM – get your tickets now!
MISS NELSON IS MISSING
Book, Music and Lyrics by Joan Cushing
Presented by special arrangement with Theatrical Rights Worldwide (TRW)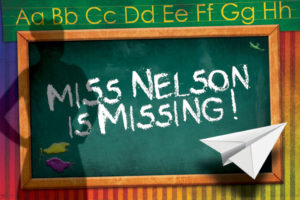 Miss Nelson's class is the worst behaved in the whole school. Spitballs flying across the room, paper airplanes sailing every which way and uncontrollable children send the gentle, long-suffering teacher, Miss Nelson, over the edge. But the students of Room 207 are in for a surprise when Miss Nelson goes missing and is replaced by Viola Swamp, a scary substitute teacher who assigns homework from hell and wield her ruler like a sword! In desperation, the students set out to find their beloved Miss Nelson…but will they ever get her back?
Tour dates: October 3, 4, 17, 18, 25 – tour rates available on request
Performance at the Mount: October 26 at 2:00pm – all seats $5.00
---
2018 Season Shows

Silver Bells…(It's Christmas Time in the City)
Originally conceived by Chris Casello
Back by popular demand! The hustle and bustle of Christmas in New York City comes to the Theatre at the Mount stage in this traditional-meets-untraditional Christmas Spectacular! The elegance and excitement of Times Square, Radio City Music Hall, and St. Patrick's Cathedral are filled with holiday music, love and laughter for the entire family…and a special visit from the big guy in the red suit himself!
November 23, 24, 30, December 1 at 8PM; November 25 and December 2 at 2PM
Special "SENSORY-FRIENDLY" performance on Saturday, December 1 at 2PM
FAQ sheet for Sensory performance of Silver Bells
2018 Children's Shows
The 100 Dresses
By Ralph Covert and G. Riley Mills
Based on the book by Eleanor Estes
Produced by special arrangement with The Dramatic Publishing Company of Woodstock, IL
Meet Wanda Petronski, the new girl in school. Wanda talks with a funny foreign accent and wears the same faded blue dress to school every day. Yet she swears her closet back home is lined with 100 beautiful silk dresses. Still, the "mean girls" at school pick on Wanda relentlessly. And those who stand by silently soon learn that doing nothing can be the worst form of bullying of all. The Hundred Dresses is a timeless tale that explores the bonds of friendship, the willingness to be yourself and the courage that it takes to stand up to others—even when you're standing alone.
Tour dates: October 4, 5, 18, 19, 26 – tour rates available on request
Performance at the Mount: October 28 at 2PM
All seats $5