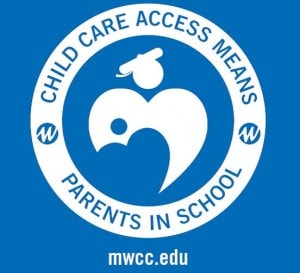 CCAMPIS Mission Statement
To promote and support student/parent achievement in order to achieve academic success while attending MWCC.
CCAMPIS Program
The CCAMPIS Program (Child Care Access Means Parents In School) at Mount Wachusett Community College is a federally funded program that provides child care subsidies to qualified students who are enrolled part-time or full-time at any of the three MWCC campuses (Gardner, Leominster, and Devens.) To qualify, students must be receiving financial aid. The CCAMPIS subsidy is determined by the students EFC (expected family contribution) and can be in the amount of 60%, 40% or 20% of their child care costs.